Complete set with 20 AmpClamps
Everything you need to get started to measure up to 20 circuits. The set includes the 20 port data logger, 20 AmpClamps and 2 Cable assemblies.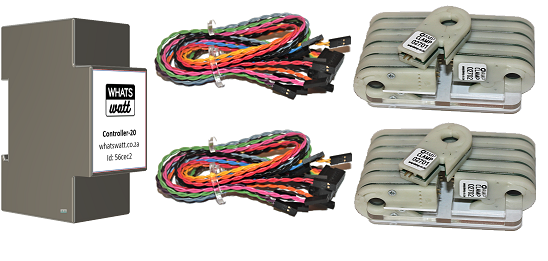 R 6200
Buy
---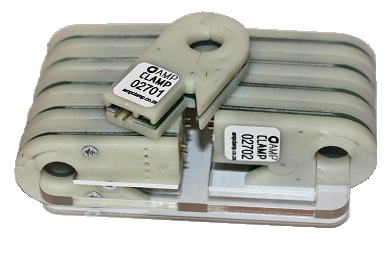 Ampclamp 10 Sensors
The AmpClamp is a current sensing device. It measures 22 x 10 x 45 mm, and has a clip mechanism that can be clamped around an electical wire carrying an AC load. It senses the magnetic field that is created by the current and converts that into an Ampere measurement. It operates on a 2-wire interface, and has a LED to indicate when a measurement is made. Only sold in packs of 10.
R 2400
Buy
---
Cable Assembly
This cable provides a connection for up to 10 sensors.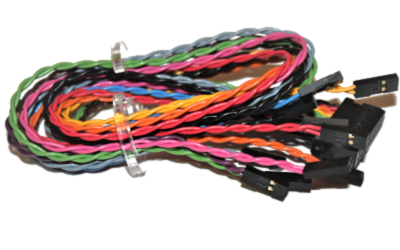 R 100
Buy
---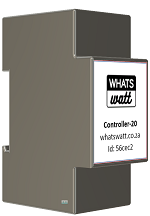 Controller 20 ports
Data logger that supports 20 AmpClamp sensors. Power input 230v @ 2 Watt. Provides a wi-fi hotspot to connect to with a web interface that shows detailed operation of the unit. Can be connected to a standard wifi hotspot and upload data to the whatswatt portal. Can store 12 GB of data on an internal Micro-SD card.
R 1500
Buy
---
Audit 20 circuits for 1 week
Electricity Audit up to 20 circuits over 2 Distribution boards for 7 days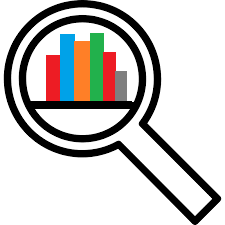 R 1500
Buy
---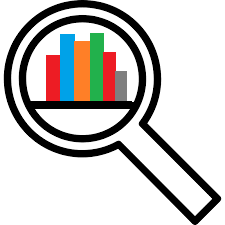 Audit 20 circuits for 2 weeks
Electricity Audit up to 20 circuits over 2 Distribution boards for 14 days
R 2200
Buy
---
Audit 40 circuits for 1 week
Electricity Audit up to 40 circuits over 3 Distribution boards for 7 days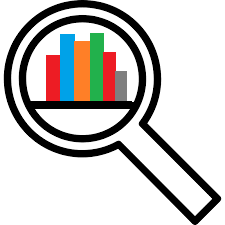 R 2800
Buy
---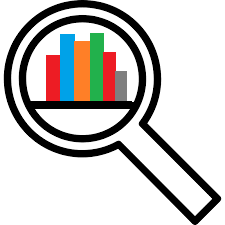 Audit 40 circuits for 2 weeks
Electricity Audit up to 40 circuits over 3 Distribution boards for 14 days
R 4000
Buy
---